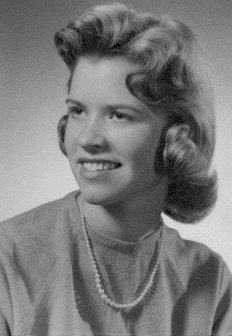 Susan Amelia Williams
Update from Susan in July, 2008
Bill and I are now living in Reedsport, OR where he was called to minister to the United Presbyterian Church. We were able to buy a beautiful home and are getting settled. A lovely cat adopted us before we were barely settled. So it's a family home. I'm getting used to being the pastor's wife. It will be nice to have women friends outside the church one day.
The congregation is small and aging because the community has lost so much from the closing of the logging industry. Community leaders are working on trying to come up with ideas for growth or ways to sustain. It's a community of caring people and I'm growing to know it and like it. If any of you travel to the Oregon coast (you should, it's breathtaking) please feel free to visit.
Update from Susan in 2007
In 2002 I married Bill Stevens, an ordained Presbyterian minister. From then until 2006 we lived in Scotland while Bill worked on his PhD in Theology from New College, University of Edinburgh. You might guess he's almost 10 years younger than I.
Now looking for teaching or a pulpit, we are living in the Williams family cabin (now brother Tom's) at 7500 ft in the Colorado Rockies. Lotsa snow this year. Mom and Dad Williams' ashes are scattered here. We have four storage units -- two in Sacramento, one in Longmont, CO, and the cabin is surely another. We collect books. Need I say more?
My library career spanned 35 years; from a hospital library in Kalamazoo, to a college in Australia, and finally to 17 years with the university Library at California State University, Sacramento. I loved my career and now I volunteer wherever I live.
Highlights of life's experience have been living and traveling in Australia and Scotland, early travels in Europe, and recent ones in Belgium (on the trail of the tanks in the WWII Battle of the Bulge) and visiting Waterloo. Been to Paris and taken cruises from Scotland on a small Norwegian ship to Norway, Madiera and the Canaries, Portugal and France. I look forward to a future with other adventures and to finding a place to put down roots.
Hope to see you in October.
---
Early History
1961 - BA Anthropology, Cornell University
1962 - in San Francisco working for Pan American in reservations where I met Del Beelick.
1963 - Married Del Beelick from whom I was divorced in 2002. We lived for twelve years in Kalamazoo, Michigan. He died in July, 2005.
1965 - MA in Librarianship from Western Michigan University in Kalamazoo.
1969 - Only child Heather was born. She's married to a cardiologist, has two beautiful (literally) children, and lives in Frederick, MD. Heather achieved an MA in Spanish Studies from Stanford and lived in Kazakhstan for a year. (She is also fluent in Russian.) She saw many countries while working for a "Beltway Bandit" outside D.C. which consulted throughout the world. Proud of her, I am.
1976-80 - Lived and worked in Melbourne, Australia
---