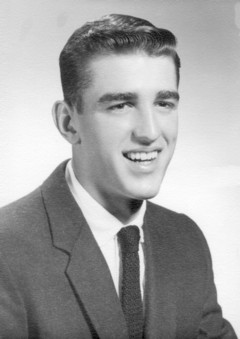 Kenneth Richard Williams
Provided by Rich for the reunion in 2007
I now live in Parrish, Florida, with my wife Judith. I work for the City of Sarasota, as a contract business analyst. I spent many years as a purchasing agent, retiring from Franklin County in 2005.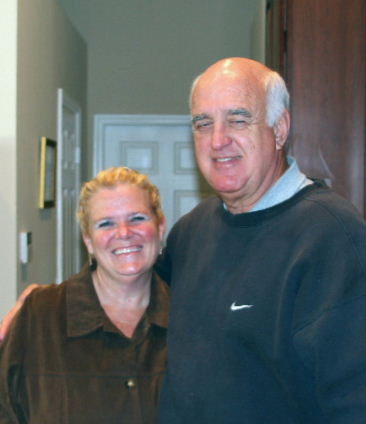 Judith works out of our home as a lumber broker. I have six children, a stepson, and nine grandchildren.

I spend my free time weight training, working on power boats, and playing piano.




I have many fond memories of Grandview
- Robert Louis Stevenson playground and Jim Shough's "Snake Gang" (of which I am proud to have been a key member)
- The Goodale railroad yard, quarries, and Grandview woods
- My paper route -- 151 dailys and 212 Sundays. $20.00/week and always had money
- Swimming team practice at 7:00AM in Grandview pool's ice cold well water
- Marching Band practice and trips. What great fun and enjoyment.
- Track swimming and football practice and competition
- My idol and mentor David "Thorpe" Yoerger, who was without a doubt the best all-around athlete ever to attend Grandview High School
- Dancing at the Rook House
- Parties at Susie Williams' house


But specifically relating to the class of '57:

- Eating lunch with Ozzie at his dad's drug store -- 2 hot dogs with relish and Ozzie would go behind the counter and make our milk shakes, filled to the top of the mixing tin; All-American Ozzie playing basketball.
- Helping Shadow and the guys try to carry Dave Handel's Renault up the school stairway to the second floor study hall
- Running sprints on the football field at night with Rog Marks
- Have you ever seen a pink elephant being carried across the football field? Yes, as embarassing as it was, that was me carrying Art Miller in his pink practice outfit during tackling practice. Ask Art how he came to wear pink, and sometimes powder blue practice uniforms and underwear.
- Do you remember the 3 foot deep ditch about 6 feet in front of the shot put circle? Mr. Priday told me that he filled it often, but that's where Art's shot puts kept landing for four years.



After high school I attended OSU for three years where I managed to clear 14 ft in pole vault competition.



---