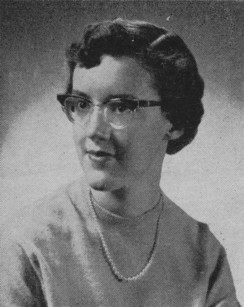 Mary Ellen Sherman
As of 2006, Mary Ellen was believed to be living in California.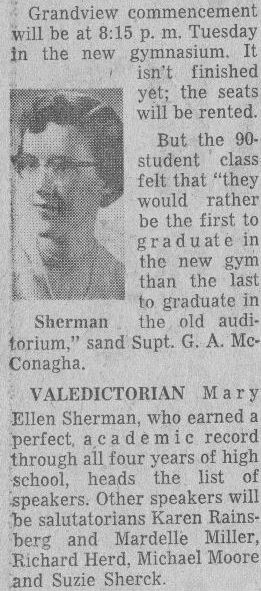 From the Columbus Dispatch - the "head" of her class.
Written by Mary Ellen to Mardelle in 1998
Thank you very much for the invitation...At times like this, it would be nice to be one of those people who can enjoy hopping on a plane for a weekend across country. I've done very little domestic air travel, having been able to avoid most business travel and preferring auto trips and wilderness outings for vacation...Vacations seem to be "catch as catch can" in my current job and I'm sure there will be no change for the next two or three years. All the extra work preparing for year 2000 will be followed now by the merger-related activity for the Bank of America-Nations Bank merger.
April was incredibly busy--taxes, of course, quite a few concerts, rental vacancy and new tenant, house painting and all the other repairs that go along with it, a big system upgrade at work...
Keep in touch.