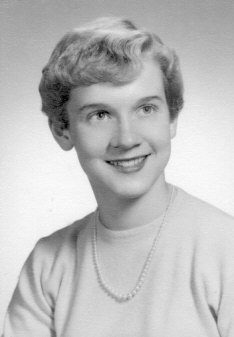 Suzanne Teresa Sherck
Provided by Suzie Sherck Zuhars for the reunion of 2007:
I am now retired from my elementary school teaching career. Dave (GHHS Class of '56) and I have two children. We live in Louisville, Kentucky, summers, and Bonita Springs, Florida, winters. My leasure activities are bridge and golf. I also serve on church committees.
My memories of Grandview are many and pleasurable: the sports, all the organizations, Bobcat, Highlander, the talent shows, plays, bonfires, and assemblies. We had great teachers, too. Just being a part of our great senior year with all our classmates was wonderful. When we were all graduating I was sure I didn't want to leave!
After high school I got a BS in education from OSU. I taught third grade briefly in Erie, Pennsylvania, then substituted for 9 years in Coshocton, Ohio. I finished my career teaching kindergarten for 25 years in Louisville.
Teaching school was so rewarding and gave me many wonderful memories. Raising the kids with a wonderful husband and now enjoying the grandkids was a proud accomplishment!
Dave and I comment to new and old friends how lucky we were to have grown up in the Grandview community. It was a special time and place. In our high school we all were busy and involved. We know we were fortunate to attend Grandview High School. Go Bobcats.
---
Written by Suzie to Classmates in 1997
Dave and I both retired last year and spend more time at our home in Bonita Springs, FL. Our daughter Kristen and husband Eric live here in Louisville as well as our son David, wife Meredith, who gave us our first grandchild, Kate Elizabeth. We often think how lucky we were to have grown up in Grandview -- wonderful, secure years with great memories.