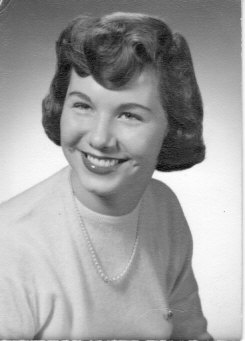 Margaret Ann Shelton
Provided by Margaret Shelton Waltz for the reunion of 2007:
I am currently living in Irvine, California, where I am an interior designer, Soft Goods Specialist, for Ethan Allen, a company that I have been with for 24 years. Also, I was a Seminar Leader at the Crystal Cathedral in Garden Grove for three years. I have two children and five grandchildren.
My most vivid memory of our class is a "bunch" of us bicycling to the countryside and picnicing in the middle of a field. Who else remembers that?
After high school I graduated from The Ohio State University with a BS degree. Since then I have taken additional courses at Orange Coast College in Costa Mesa, Calif.
Of all the places I have lived and however long there--none have ever had the "heart and soul" of Grandview. Old friends, with a few exceptions, are the BEST!
I have just managed to sell my condo in this down market so hopefully I can return to Ohio in 2008.
---
Written by Margaret to Classmates in 1997
Good old Grandview -- it's the best! Thanks to old friends for helping me get through the last five years. Mom is still hanging in there, and so am I!