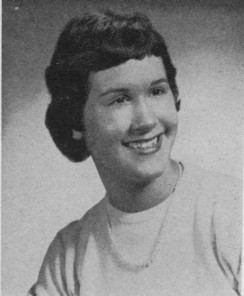 Marianne Riley
Marianne wrote for the reunion of 2007
I am married to Garry DeVictor (class of '55) and our primary residence is in Bexley, Ohio. We have two children and three grandchildren. Our daughter and family live also in Bexley and our son and family recently moved to Phoenix. I am now retired, but formerly was a corporate trust officer for Bank One and National City Bank.
I enjoy music, cooking, gardening, and travel. Garry and I are part time residents of Hilton Head Island, South Carolina.
Regarding growing up in Grandview: It was great to attend a school with small classes. We knew everyone's name.
Written by Marianne to Classmates in 1997
Greeting to all GHS '57 classmates. It's great to get together again to share memories and complain about getting older.