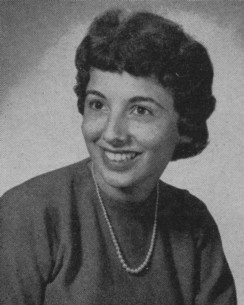 Mary Anne Penzone
Provided by Mary Anne for the reunion of 2007
I have retired from 37 years as a teacher, but I am currently working as an artist. Even though I've had many traveling adventures all over the world, I'm still in the Grandview family home. My current community activities are: Grandview Heights/Marble Cliff Arts Council, Grandview Garden Club, and Grandview Civic Welfare Club.
After high school, I got my B.S in Education and M.A. in Education both from OSU. Later I presented a Reading Symposium for the International Reading Association.
Besides teaching, I have danced and performed in Yugoslavia, traveled throughout Europe and Peru (Machu Picchu), and climbed Mayan Ruins in Belize and Guatemala.
In 2003 I was selected to create a six foot corn sculpture for Ohio's Bicentennial Celebration.
Appeared in The Columbus Dispatch, issue of Oct. 3, 2003 in article about the corn sculpture street-art project.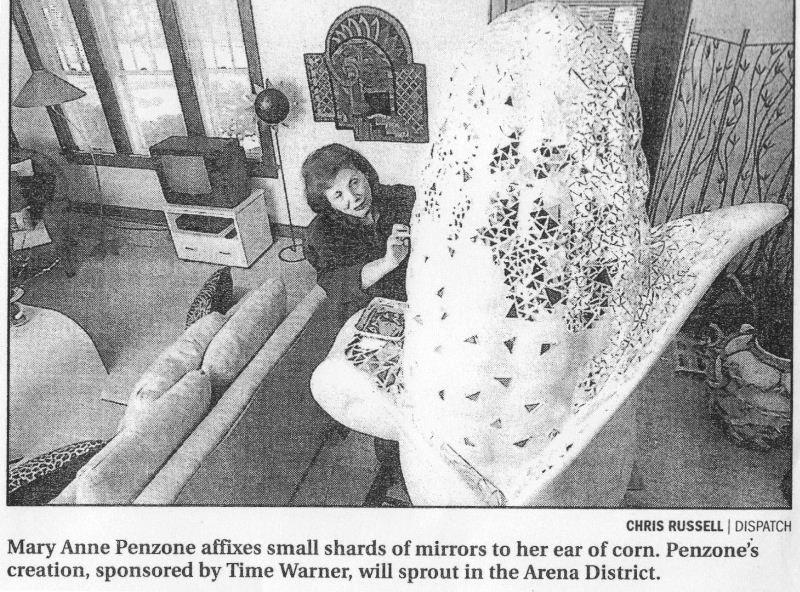 My memory of Grandview: What a wonderful place to be raised!
---
Written by Mary Anne to classmates in 1997
Still dancing! Go Bobcats!
---
Written by Mary Anne to classmates in 1992
Occupation: Teacher. I'm looking forward to seeing all my classmates. Would you believe I recently appeared in '1940's Radio Hour' and 'Wonderful Town'!
---