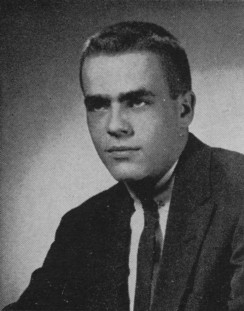 Thomas Earl Palmer
As of 2006, Tom was living in Williamsburg, Michigan.
Written by Tom to classmates in 1992
Occupation: Senior Officer and General Counsel; Wife: Vicki; Children: 2 sons and 2 stepchildren. Last September I pulled up my long deep Columbus roots and moved to the Mead Corporation Headquarters in Dayton, Ohio. I am one of the senior officers, serving as general counsel and in other capacities. It has been a great move with new professional challenges and rewards. This is not to say I do not miss Columbus--I do--but Centerville is a very livable community.