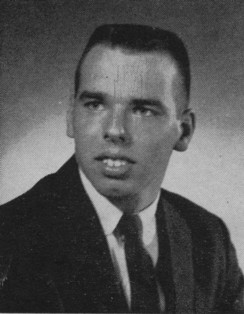 Noel Hargrave Morrison
As of 2006, Noel was living in Johnstown, Ohio.
Written by Noel to Classmates in 1992
Wife: Barbara
Children: Tracy (22), Danielle (21), Chad (16)
A lame back and a banged-up leg are helping me realize that age 53 is not the young body of an 18 year old. Playing football and partying into the late hours are only memories now--although pleasant memories. What fun we had in high school!