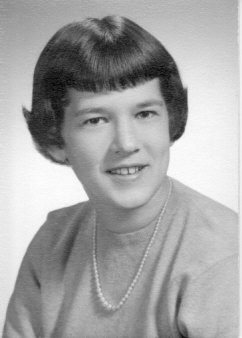 Mardelle Joyce Miller
September, 2012
Five years have flown by since I wrote my biography for our fiftieth class reunion. Times passes so quickly. I remind myself often to "smell the roses" along my journey.
In our search to find moderate weather conditions in which to live, Don and I left the Midwest and moved to Sequim, Washington. This small town boasts mild winters, cool summers, and less rainfall than Columbus, Ohio. We moved to Sequim in November 2011. We like the area both for its scenery and weather and for the warm and friendly people.
The "getting here" has been an adventure in itself. Downsizing became a major goal. Selling our Chillicothe house and then buying a house long distance with two quick trips of looking at real estate added stress to our days. I've become an expert in packing boxes although the tedious chore of labeling those brown boxes has added frustration on the unpacking end. At this stage of our lives, I don't wish a long distance move for any of you.
These past five years have had their bumps and their joyous events. A daughter is now cancer free after battling breast cancer in 2008. Another daughter has added sweet grandchildren to our family. And son Richard has become a grandfather which means I have become a great-grandmother.
At this writing I am looking forward to our Class of '57 reunion, our 55th reunion, sharing hugs and kisses and stories.
Mardelle wrote for the reunion in 2007:
I am now completely retired. I live near Chillicothe, Ohio with my husband, Don Grimm (also class of '57). We have been married for four years. I enjoy my three grandchildren and Don and I have been increasing our pleasure traveling recently. I enjoy walking, reading, and cheering on the Buckeyes. I also collect tins. I simply cannot resist tins. They are so colorful. They come in all shapes and sizes. I have amassed a huge collection, and it all started over one small heart-shaped tin that my mother used to keep buttons in.
My reflections about growing up go all the way back to Stevenson Elementary School. Highlighted in my memories are the plays and choral programs that we performed for our parents and for the other grade school students. I can still sing "Over the river and through the woods..." from start to finish. And "Twas the night before Christmas" can be sung line for line, stopping at "he spoke not a word but went straight to his work" to allow Bobby Stafford to sing his solo lines. I recall that our grade school class performed the Pied Piper, and I was one of the children awakened in their sleep who were lured away by the Piper when he didn't receive payment for ridding the town of mice. I wore my grandma's long, white nightgown in the scene. Another time our class performed some kind of play where the opening scene was a bunch of girls jumping rope--a long rope with a "turner" at each end. The rope was my mother's clothesline. The curtain was closed; we were in place behind the curtain. I was one of the rope jumpers. The turner was so-o-o-o nervous that she vomited--right there on herself, the floor, and on my mother's clothesline. I recall the teacher yelling "Hold the curtain" and the janitor appearing with his mop and bucket to clean up the mess. Then the curtain went up and the show went on as though nothing had happened. I was upset about my jump rope. I wanted to throw it away. It had a terrible odor. My mother washed it in our washing machine. She made a point of calling me to the basement to witness the washing of the rope.
On a lighter note, a delightful memory from those growing-up-in-Grandview years is the wonderful carnival that would come to our area every year at the end of summer. The Kiwanis sponsored the carnival. It was set up at the corner of Fifth & Fairview. It was a grand week long event with rides, games, candy apples, and glittering lights. I looked forward to it every summer. The rides cost a dime as long as you had a coupon with the dime. The coupons were available from the Grandview area merchants. I used to go from merchant to merchant begging for the coveted coupons. The Five & Dime would only give you two coupons, but Long's Drug Store would give you a whole handful. I certainly needed more than two coupons. I used to count my money all summer long in anticipation of the carnival. I would count in ten cent increments so I could determine how many rides I could ride on. My favorite was the Caterpillar, with the Ferris Wheel a close second.
Memories of our high school years are many. The yearly talent shows, the class plays "Time Out for Ginger" and "Jenny Kissed Me," speech class with Truckie, term paper writing with Mrs. Mallett. The GAA and Pete. What fun to compete against other Columbus area schools in hockey and basketball. The girl-boy hockey game, a senior tradition. The school dances. We grew up in safe, exciting times and it was wonderful.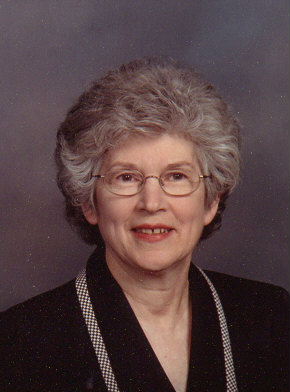 After high schoool I attended The Ohio State University. When I graduated I was qualified to teach mathematics and science. One of my first assignments was especially enjoyable. In 1964 I taught one semester at Grandview for Mrs. McCaughey, our algebra teacher, who was unable to begin the school year because of an eye problem. I also taught a while at Upper Arlington. When we moved to Lexington, Kentucky, and then to St. Louis, Missouri, I taught in those places. After raising my three children I got a CPA certification and went on to a second career in accounting.
---
Written by Mardelle to Classmates in 1997
Since we last had a class reunion, I have experienced some joys and sorows in my life: I had a grandchild born; my mother died just short of her 90th year; my youngest child graduated from Wellesley College; I ended a marriage; I motored to Salt Lake City to assist my oldest child as she relocated from Toledo and I spent a wonderful vacation in Washington, D. C. with Carolyn. I always enjoy these reunions we have. Fun to go down memory lane.
Written to classmates in 1992
Occupation: CPA
Husband: Bill
Children: Molly (29); Rick (27); Diane (19) Grandchildren: Cassandra (7)
As I reflect on my high school experiences, I have lots of fond memories of the Talent Shows -especially our senior year when I worked with a bunch of creative classmates to write Bomb Voyage. Who can forget the endless practicing of the chorusline kicks, Susie Williams and her xylophone, the senior boys and their little chairs, Suzie and Carolyn's modern dance, Ballerina Mary Anne, and the senior production in our Olympic outfits?