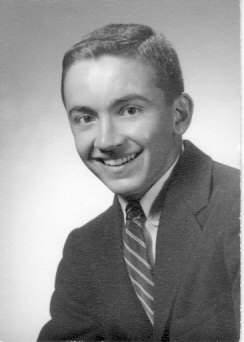 Anthony Jerry Mesi
Provided by Tony for the reunion of 2007
I am still living in Columbus and enjoying my business brokering activity with my company, Westwood Systems, Inc. I am also employed in the real estate business with R. F. Berger & Associates.
When not engaging in profitable activities, I enjoy tennis, music, reading, walking, and internet gambling.
I dote on my two daughters: Lori, who teaches in the Marysville school district, and Sara, who is attending nursing school.
After high school I got my BBA degree from Ohio University. I then worked for ten years for the John Deere Company in Toledo. After the Pueblo capture in 1968 my Air National Guard unit was called up and I spent a year at Kunsan AFB in Korea.
---