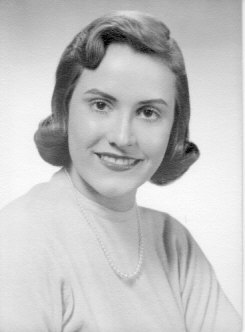 Alvia Jeanne LaMacchia
Obituary from Columbus Dispatch
Jeanne LaMacchia-Alia, age 69, formerly of Columbus, passed away in Yonkers, NY, Saturday, August 30, 2008. She leaves behind two daughters and twin grandsons. She is also survived by her loving and devoted sisters, Arlene Polster-Moore (Ralph), Carolyn (Tiny) LaMacchia and Anita McDonald. She will be deeply missed by nieces and nephews, Laura Jolley (Eric), Marc Polster (Laura), Mara Wilson (Chris), Jady Johnson (Keith Shoemaker), Sam, John (Ann) and Dan (Kristen) LaMacchia; as well as her great-nieces and nephews, Ryan (Kara), Joshua, and Devon Jolley, Leah, Ethan and Anna Polster, Michael and Nathan Wilson, Abby (J.K.) Thompson, Evan DeGiralomo, Christopher, Anthony, Natalie, John, Pierce and Michael LaMacchia; and many other family members and friends across the country. She was the youngest daughter of Samuel and Raphael LaMacchia and graduated from Grandview H.S. in 1957. Jeanne was laid to rest beside her loving husband Salvatore Alia at Gate of Heaven Cemetery in NY on September 3, 2008. The family requests memorial contributions be made to The American Cancer Society in Jeanne's name.
Written by Jeanne for the reunion of 2007.
I moved to New York City after two years at Ohio State, worked and attended the New School for Social Research. I met my husband (a New Jerseyite) when we both moved into different apartments in a wonderful Greenwich Village brownstone on the same day. We were happily married for 45 years when he passed away 6 years ago. I have two beautiful daughters in their mid thirties. My youngest is having my first grandchildren (identical twin boys!) in three weeks or so, which is the reason I'm not sharing the fun of our 50th with you.
My husband was in retailing which enabled us to live in a number of interesting and beautiful places including Los Angeles and Denver, Colorado. Love those Rocky Mountains! Returned to the metropolitan New York area 28 years ago, and live in Westchester County about 20 minutes from the town where President and Mrs. Clinton live.
I have worked at the same law firm for 25 years as an estates and trusts paralegal. I'm semi-retired now and plan to retire completely early next year.
I enjoy traveling, golfing, hiking, duplicate bridge, reading, concerts and movies. A day at the ocean is my idea of bliss!
I remember my years at Grandview and all of my classmates with fond affection.
---