Charles William Hovermale
As of 2006, Todd was retired and living in Grove City.
Written by Todd to Classmates in 2006
First, I was blessed with great parents, one an elementary principal and the other a fire captain, that tried to guide my life.
My one employer was the City of Grandview Heights. I joined the fire department on Jan. 1, 1960, was promoted to chief in 1970, and retired in 1988, having enjoyed 28 years of working with a great group of firefighters and paramedics. They became life long friends.
My recreation has always been fishing. After retirement in 1988, I took my father with me and moved to Louisiana. I had been going down there since 1970 when I built a cabin on Toledo Bend Lake. Louisiana is a lot like a third world country in many ways but if you can ignore that, the fishing is fantastic. After we had spent five years fishing together there, my father needed some medical attention so I moved back to civilization.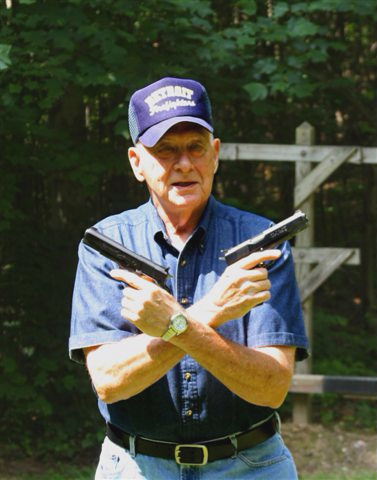 I now live in Grove City, but have some acreage of hills, trees, deer and turkey about a half mile from Rock House State Park in the Hocking Hills that I call my playground. I spend a lot of time there shooting hand guns and a flintlock rifle.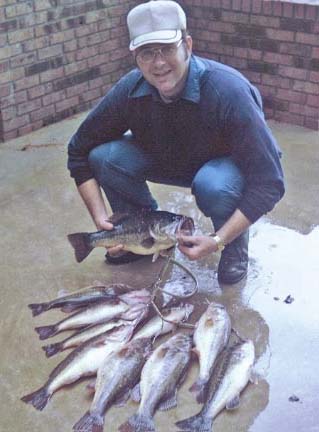 Todd and catch of the day - 1976.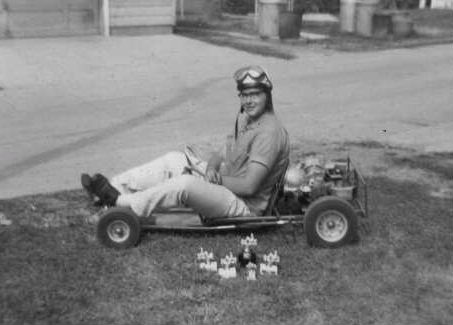 NASCAR it ain't, but trophies are trophies - 1960.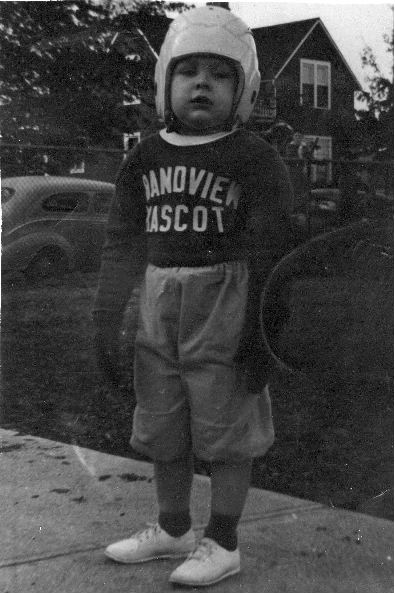 My uncle, Charles "Chuck" Thackera, was a GHHS and OSU alum and was football coach at GHHS from 1941 to 1947 with a break to serve in the U.S. Navy during WWII. He made sure his nephew was a part of the team.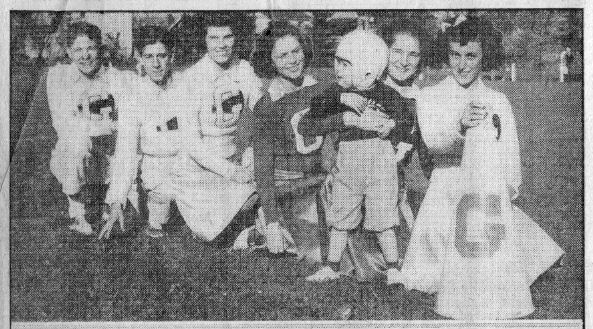 Caption from the Columbus Dispatch, October 11, 1941


Little Toddy Overman [sic], 2 1/2-year-old mascot of Grandview, was expressing the feelings of the entire Bobcat following when this photo was taken during the half of the 'Cat-Academy tussle at Grandview Friday afternoon. At the time, the Preps held a 6 - 0 lead.

Toddy was a bit camera-shy but with some fervent coaxing he was induced to "pose," tears and all. The Grandview cheerleading group is keeping Toddy company. Reading from right to left are Kitson Overmyer, Jeannie Rudy, Sari Wesler, Lois Kievit, Tom Magee and Curtis Scheuerman.