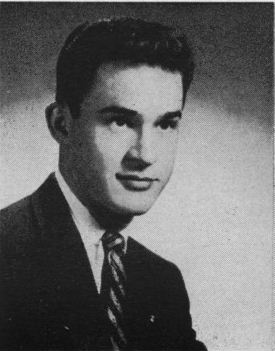 John Richard Herd
Obituary from Tacoma, Washington newspaper
John Richard Herd, M.D. passed away on August 4, 2006.
He was born on July 15, 1939 In Columbus, Ohio, the second of six children to Lloyd and Betty Herd. Richard received his Bachelor of Science and Medical Degrees from Ohio State University and his Masters in Public Health from the University of Michigan before marrying his devoted wife of nearly 39 years, Lillian Millie Herd. Richard loved the practice of medicine and practiced family medicine for 35 years, first in Sitka, Alaska and then Salt Lake City, Utah before settling in Tacoma.
His interests included traveling the world with his family, a deep knowledge of classical music and literature, gourmet cooking with his wife, working crossword puzzles with his daughter and playing golf with his sons. Richard was tireless in both patience and energy while spending significant time with his grandchildren which is evident by endless trips to the zoo and his avid reading with them.
Richard was preceded in death by his parents and one sister, Carol Sue Greenisen. Richard Is survived by his wife, Millie, his beloved daughter Kathleen Herd; his two sons Jim (Robin) Herd, and John (Karen) Herd; three grandchildren, John, Ashley and Allison Herd; and four siblings, his sisters Linda (Bob) Fries, and Beth (Pete) LaValley; and his brothers, Jim (Judy) Herd, and Bill (Penny) Herd.
Richard was a remarkable man. He was a devoted husband and wonderful nurturing father and grandfather. He will be remembered most for his kindness, generosity, personal warmth and devotion to family. His absence will be deeply felt -- his presence irreplaceable.

---