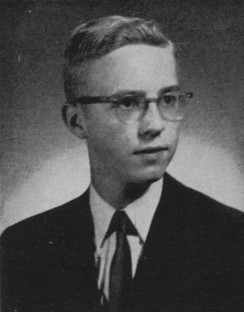 David Howard Handel
Provided by David for the reunion of 2007:
I am retired after 35 years with Nationwide Insurance. I live in Columbus with my wife Nancy in the house we have called our own for 42 years, except that now we winter in Florida. We have two sons and three grandchildren. A fourth grandchild is expected in early September. My retirement days are spent relaxing, traveling in Ohio, and my hobbies of photography, stamp collecting, and railroadiana. I emphasize collecting dining car china and documenting Ohio's existing railroad stations.
Grandview was a very comfortable and safe place to grow up. It was small. I have all good memories about it. Our class acclimated and progressed through the school system as a cohesive group.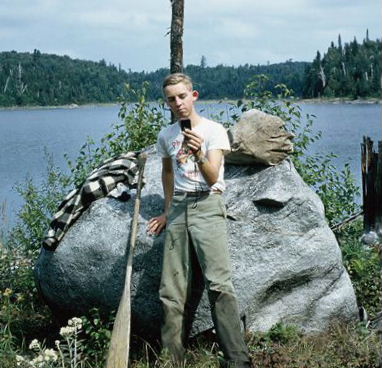 After high school I continued my education in the Army. I learned a lot there. I then earned a BS at The Ohio State University. Here I am in the Canadian wilderness reading my light meter to get a camera exposure. Remember those? I was on a camping trip with Dan Winters, Tom Keffer, his Dad, and Heino Kull in 1966.




I have become a Fellow at the Life Management Institute. I have served as a deacon at my church, worked with the Boy Scout organization, and volunteered at the USAF Filter Center. Traveling with family has also afforded me great pleasure.

Significant accomplishments in my life? let me list them (in descending order):
Found who Jesus Christ was and was "Born Again."
Found and married Nancy, my wife - The Best!
Raised two exemplary boys - a true blessing.
A 35 year career with Nationwide.
---