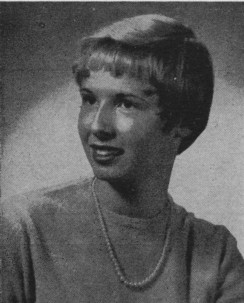 Constance Jane Hahn
Provided by Connie Hahn Fitzgibbon for the reunion of 2007
I am now retired after 24 years as a teacher and 7 years as a Real Estate Agent. I am still an active Life Coach. Mike and I have raised two children and now have two grandchildren.
Currently I am on two sorority related boards and am active in my sorority alumni group. I also sit on a Community Justice Board. We deal with children who have just been arrested and have been sent to us to oversee their activities, come up with projects to help the community, and get them back on the right path. For leisure, I play duplicate bridge at least once a week (with the same partner I've had for the past twenty years), love going to the movies, lunching with friends, and watching our two grandsons' games - of which there are MANY!
I taught school for a total of 24 years. I taught grades kindergarten, first, fourth, and sixth, then on to middle school social studies. Looking back on our Grandview education, we couldn't have had it any better. My parents moved to our home on West First just for the schools and I really appreciate their decision. I had a wonderful childhood and family and had so many close relatives near me. I think that I was very fortunate.
We were all so lucky to have lived in such a wonderful time of innocence. We could ride our bicycles, push our baby buggies, walk to wherever, ride a city bus--all while feeling completely safe. I think that a lot of those fun times and experiences that we got to enjoy have, sadly, been lost for several decades now.
My favorite memory related to the class of 1957 is all of us girls riding around in Kay's big pink car - what fun we had!!
After high school, I went to Bowling Green University and Ohio State University. Then in 1962, having just gotten married, we moved to Cincinnati, where Mike was working for the Ohio Division of Wildlife. I finished up my degree in education at Miami University. We bought our first home in Fairfield, Ohio, and after moving in, 6 days later Mike was promoted to Findlay, Ohio. There we lived on a working farm, certainly a new experience for both of us. When in Findlay I was in a Women's choral group and VP of the local garden club.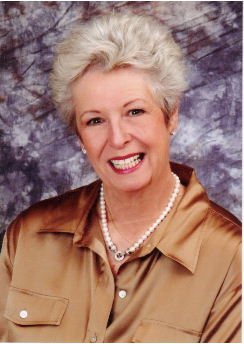 In 1972 Mike began working for the U.S. Treasury Dept. and we moved to Allen Park, Michigan, just outside of Detroit. There I was very active in AAUW and VP of the League of Women Voters.
Five years in Detroit and then our move to Tucson, Arizona. We are still here--same house--and we feel quite lucky to have been able to remain here since Federal Agents are often made to transfer many different times. In Arizona I have continued my education at University of Arizona, Pima Community College, Adler School of Life Coaching, and Hogan School of Real Estate.
What I am most proud of since graduation are the choices that I have made in my life. I have led a very happy life and am quite content with who I have become and the things that I am doing. There have certainly been errors in judgment made, but I feel that these became wonderful and needed learning experiences. I could never ask for more than I have received in this lifetime.
---
Written by Connie to classmates in 1997
Retired from teaching 7th grade American history and looking forward to a new career. Traveled to Portland, Oregon (twice), Hawaii, Paris, Columbus and still plan to travel to Las Vegas in October. My daughter Amy and her husband Joe Nehls have one child (A.J.) and are expecting a second child in January. My son Tim is in LA in the music industry--and loving it. Mike retired from Federal law enforcement and is now a PI here in Tucson. Hope to see everyone in Columbus in October.