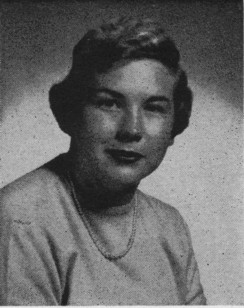 Dawn Marie Edler
As of 2006, Dawn Edler Nakamura was living in Covington, Kentucky.
Written by Dawn to Classmates in 1997
Mel and I have had a year of medical problems. First, Mel injured his knee (fell on the ice) and had his tendons and cartilage surgically removed. I had cellulitis which I did not realize was life threatening at the time. It could kill me by cutting off air to the throat; I spent my vacation in the hospital. It has been a slow recovery time for both of us but we are back to work. Mel is working in Hebron for Schwebel's Bakery. I'm looking forward to seeing all the classmates again.