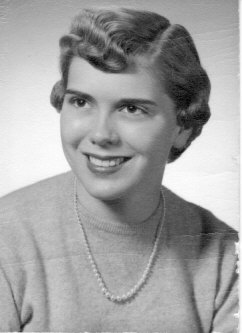 Judy D. Earhart
Provided by Judy Earhart Ahern for the reunion of 2007:
I am currently living and working on a horse ranch in Salamanca, New York. I am a trail guide, give riding lessons, paint (mostly horse scenes and horses that I am around) and make jewelry - all that keeps me very busy. I have three children: Michael, 43, Kathleen, 42, and Brian, 41. Kathleen lives in Boston and has two children: Gabrille, 6, and Samuel, 4. Michael and Brian both live in Denver. Brian has one child, Christopher, age 8.
I have many great memories of Grandview: slumber parties, going to the movies, football games, and many great friends.
After high school I was a stewardess for a while then started raising my family (three children). I drove a school bus for 25 years in Salamanca.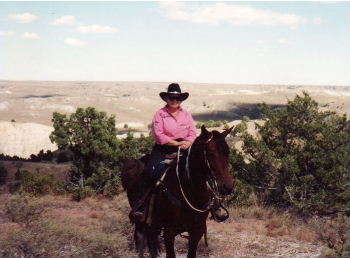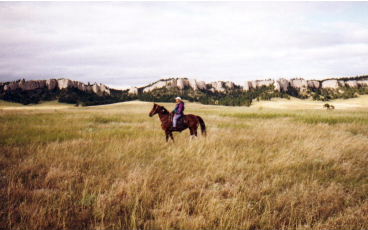 I have worked on the Crosspatch Farm for 22 years now. I love being around horses. I have my own horse, Korina, that I have had for 24 years.
I have been out West with my horse many times to Wyoming, Nebraska, and South Dakota to name a few places. I rode in the Tetons and the Badlands of South Dakota. I have had many wonderful times with good friends.
I loved the small town feeling of Grandview. I live in a small town now. I feel so lucky to still be in touch with many of my classmates, and I enjoy seeing them when I can.
---