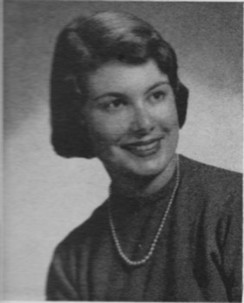 Shirley Anne Coffer
Provided by Shirley Coffer Anderson for the reunion of 2007:
I am living in Vancouver, Washington with my husband, Tom, a consulting geologist. We have one son. I work part-time at the BNSF railway.
My hobbies include drawing and painting, walking, writing about our travels, and taking pictures. I also play "bells" (glockenspiel) in the Vancouver Community Concert Band and I am secretary of Vancouver Friends of the Library.
I had a career as Professor of Economics & Marketing and I formerly taught at Occidental College, Cal State-L.A., Cal State-Dominquez Hills, and Cal State-Northridge. I thoroughly enjoyed teaching and the university. I have explored the world. Since 2000 I have had the leisure to continue learning about economic development. I have enjoyed having a close-knit family and I am enjoying my siblings.
My special memories of Grandview are that it was solid and pleasant but not as cool as Pittsburgh. I remember Leonardo's Pizzeria and hanging out, my mother's rose garden, running in the streets at night and no one worried about us. I can't remember any incident in depth, just generalities like hanging out with our little group, pledging a sorority, playing in the band, second flute to Mary Ellen Sherman's talent, admiring my Elmwood neighbors Peggy Tivenan and Louie Corvo. Louie, especially because of his cool, irrelevant drawings in physics class.
---