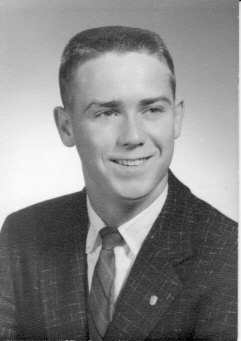 Lowell Erskine Clark
Written by Lowell to Classmates in 2006
I retired several years ago from 38 years of practicing family and geriatric medicine. The slower pace of retirement has been a welcome change.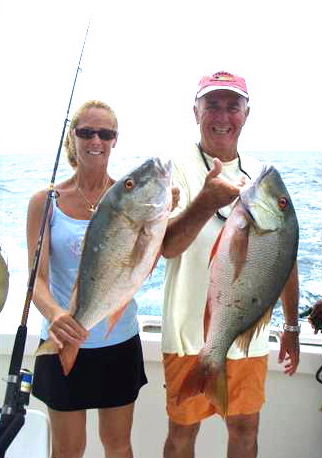 Fishing with my daughter in July, 2008
Appeared in local newspaper Oct 26, 2007
Angler snags disease from river
Avid angler Lowell Clark hoped to catch something over the weekend. What he never expected was catching a flesh-eating and potentially deadly bacteria.
Saturday afternoon, the retired doctor of geriatrics and 30-year resident of Stuart was fishing for mullet with a cast net in the Manatee Pocket at Sandsprit Park. He never gave a second thought to the small cut on his right hand.
"By about 6 p.m., my hand started turning a little red." said Clark, 68. "I put on a little Neosporin and cortisone, but it didn't stop the pain or swelling. I figured I'd be better in the morning."
By 10 p.m., Clark noticed he was feeling flush. He had a fever of 101 degrees. By midnight, his fever hit 103, and he was shaking.
"I told my wife I have to go to the hospital," he said. "She knew if I said that, that it must be bad."
Doctors put Clark on an intravenous drip of antibiotics.
Blood cultures came back negative. However, a culture out of the wound on his hand revealed Clark had contracted Vibrio vulnificus--a sometimes fatal bacteria found in warm saltwater environments. It can be contracted by saltwater touching an open wound.
Dr. Bob Washam, environmental health director with the county Health Department, said there have been three cases in Martin County since 2006. He said the problem has more to do with the temperature of the water than pollution.
"I'm starting to feel a little better now," Clark said Thursday from his hospital room at Martin Memorial Medical Center. "This thing has eaten a hole in my hand the size of a 50-cent piece."
Clark said his doctors told him he will need six more days of treatment with antibiotics to protect him from further infection or from the bacteria getting into his bloodstream.
Having picked up this life-threatening bacteria gives him cause for concern. "It bothers me to see kids diving off the dock at Sandsprit and swimming in the St. Lucie River."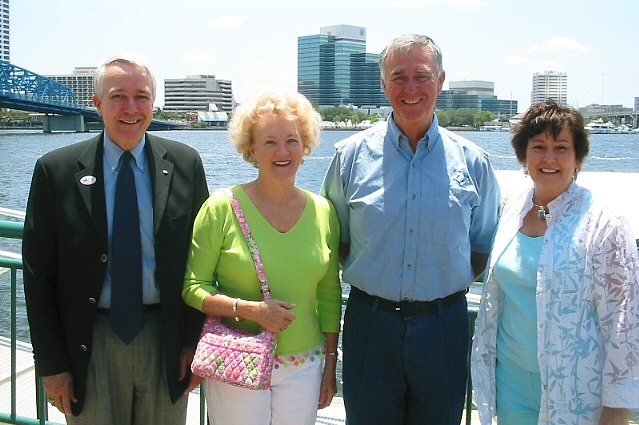 Welcome visitors in 2007: My brother Alan, his wife, Betsy, me, and Susie Yoerger Newland.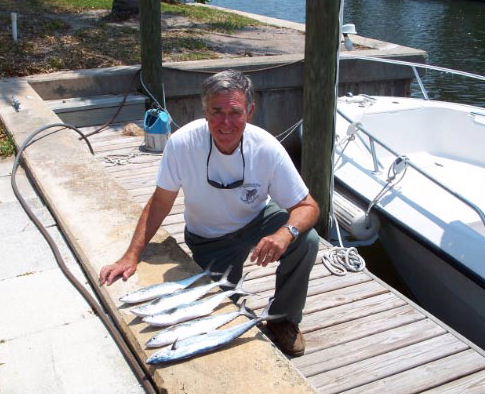 I fish whenever weather permits.
We are active members of First United Methodist Church here in Stuart, FL. We have three wonderful married daughters (a nurse, a lawyer and a special ed teacher) and 7 grandchildren. They all live in Florida within three hours of us. We owe thanks for our happy life to Grandview High and its firm foundation.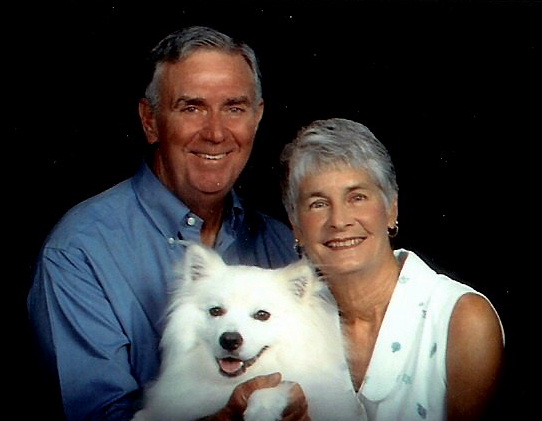 We spend lots of hours volunteering with the Treasure Coast Humane Society pet therapy program with our American Eskimo dog, Cotton. We and Cotton visit nursing homes, council on aging, Hospice house, assisted living facilities, and do Boys and Girls Club "Paws to read" Programs, as well.
I Graduated from Ohio State University with a B.S. in Anatomy in 1961. I graduated from Ohio State University Medical School in 1965. Also in 1965, I married my wife, Barbara, who graduated from OSU with a BS in Nursing in 1966. I did my Internship at Riverside Methodist Hospital, Columbus, Ohio in 1965- 66, and my residency at Broward General Hospital in Ft. Lauderdale, FL in 1966-67.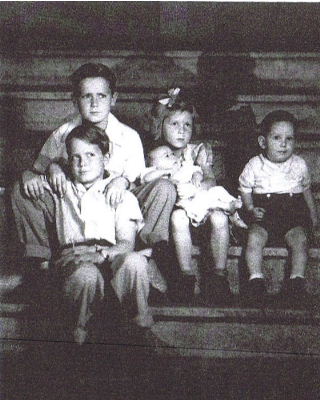 My four siblings and I posing in 1949.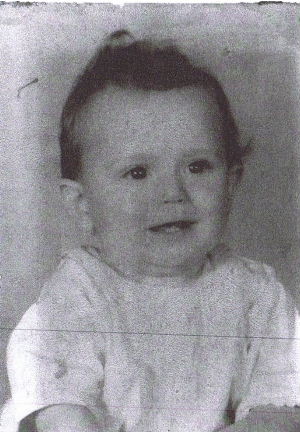 Guess who, 1939.
---