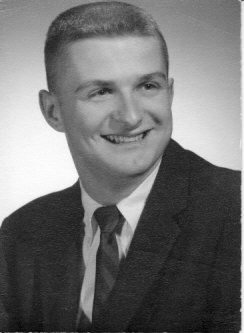 William James Churry
Written by Bill in response to the fiftieth reunion questionnaire:
I was in the US Air Force in 1960 as a Military Policeman, stationed at March AFB, Riverside, California. That is where I met my wife Doris and we have been married for 46 years. Doesn't seem possible. I have a son, David, daughter-in-law Gloria, and two grandchildren.
After the Air Force, I got into banking and finance for my entire career. I was Vice President and Manager of both Security Pacific National Bank and Great Western Bank. Now that I am retired, instead of work, Doris and I swim and exercise every day, seven days a week. Since retiring we have moved to Trilogy, which is a beautiful golf resort in LaQuinta, California and have been here a year and a half now.
We have always loved travel and next month (July 2007) Doris and I are taking a three week vacation in Italy, Greece and Turkey.
Grandview to me was a great place to live and go to school. It was always a small community where everyone knew each other. I don't know if anyone remembers this, but I was in the Grandview High Marching Band when I was in junior high school. I played trumpet.
Well, we have all gone different ways and directions. it doesn't seem possible that it has been fifty years ago. I remember all of it like it was yesterday. I am very sorry to hear of the deceased classmates. I remember them well.
I will try to make it to the 50th.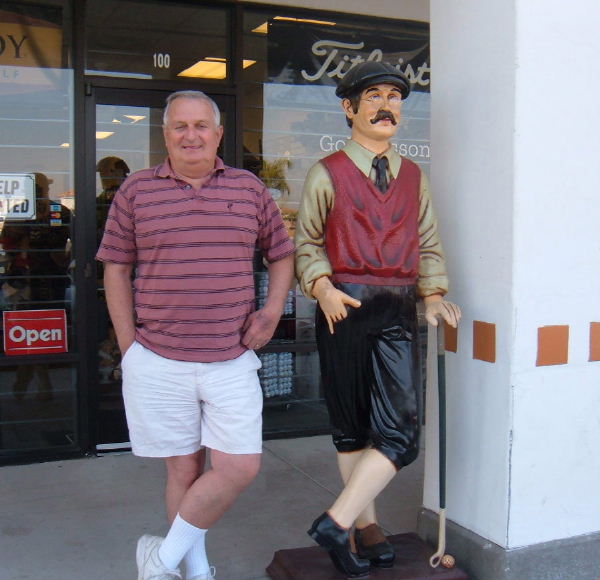 My golfing buddy in La Quinta, CA.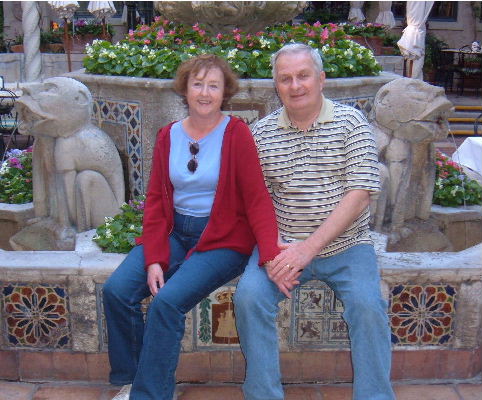 Doris and me at Mandalay Bay, Las Vegas, NV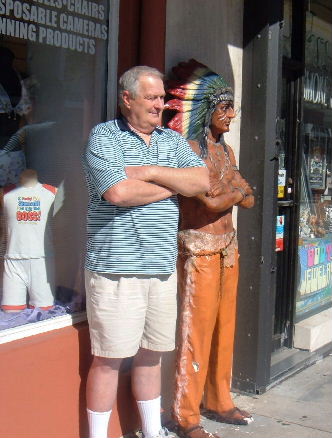 Met one of the locals in Ft. Lauderdale, FL