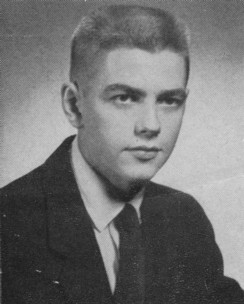 Norbert Anthony Cassady
Obituary published in The Columbus Dispatch on July 13, 2008
Norbert A. Cassady, age 69, Friday, July 11, 2008 at his residence. Veteran U.S. Air Force. Graduate of Grandview Heights High School. Retired Electrician and member of IBEW Local 683. Survived by daughters and sons-in-law, Connie (Henry) Davis, Teresa (Christopher) Way; son, Mark Cassady, who lived with him and was his caregiver; grandchildren, Brandilyn, Stephanie, Elizabeth Way, Jennifer and Christian Davis. Former Wife, Sandra Cassady; father-in-law, Jess Mesi; brothers, Robert (Mary) and Leon Cassady; sister, Regina Tharp; sisters-in-law, Carole Cassady, Jean Bemus and Carolyn (Jim) Fitch; several nieces, nephews, cousins and many friends. Preceded in death by mother and father Leona and Norbert, brothers Joseph and Richard, brother-in-law Archie, sister-in-law Rosemary, niece Barbara and nephew Michael.
Written by Norb's daughter Teresa for the funeral service
"DAD DIED" - You don't know how you are going to react with the news like we got on Friday. My mom called me at work and I instantly knew in her voice something was wrong. I never imagined that Dad would have died suddenly like that. He was sick but death wasn't even thought of so soon, much less so quickly. After my hysterics settled from hearing the news, I instantly felt bad for my Brother, Mark and how bad he must feel right now. Mark has been with Dad through all this time. We were fortunate that timing placed him with him at the time Dad was diagnosed. He has been a God send and we will never forget his sacrifice.
DEMENTIA - We don't know when he developed this illness but it was prominent a few years back. The doctor ran every test there was on Dad, besides normal old age stuff there really wasn't much physically wrong with him besides this. The MRI confirmed he had a brain up there, Dad thought that was funny and told me afterward several times with a smile, "He said I still have a brain."
A DAY WITH DAD - If I were to describe how Dad was it was like living with a 2 year old with a 69 year old brain. His common sense was gone. Mark can testify to the stuff he would get into. The house has battle scars of Dad's decline. We never took his license away, but his keys were mysteriously lost. "Mark just volunteered to drive." Dad would get into everything and use 100% of things at one time, shaving cream, soap, food, laundry detergent, etc. Mark always felt it cruel to have to lock stuff up or hide things but as everyone knows who has had a 2 year old, this is standard practice.
DENIAL - or just plain old orneriness, this was Dad. He did not think he was sick. He didn't really forget things, but his communication skills took a beating. Those who have been around him lately know this. I know for a fact he loved the company of everyone that would visit or that Mark and him would go to visit.
"That man up there sent me down here to get him." - I reminded him of this almost every time we were together. It made him laugh every time. As a child, he would tell me that all of the time. I know he enjoyed our visits but I would tell him how it is and sometimes he did not like what I was saying and get up and leave the room. I would follow him though. Our visits would always involved laughter; mostly a smirk from Dad but you knew he thought things were funny.
LAUGHTER – Those who knew Norb knew he always said things to make people laugh. He loved to joke around. We kids have his sense of humor and we get many eye rolls from our children. His dementia caused Dad to do many things that just had us rolling with laughter. Some would think that cruel to "make fun", however, knowing how Dad was, he would rather us laugh at his silly stuff than be sad.
FRIENDS - Dad always liked to have fun. He had many friends and you could always "count on Norb", if you were in a jam. He was always willing to help. He was a proud man. We admired his values and loyalties. I don't think he had an enemy in the world. I remember as a child, no matter where we would go, even to Florida, he would always run into someone he knew. I feel his loyalty kept his close friends and family around during his illness and we are thankful to all.
"God gives you only as much as you can handle".
Dementia took Norbert away from us. He has not been himself for many years. I believe God felt he had "enough." For the most part, he was able to function with daily tasks. This illness was eating his brain away. It would only have been worse. God took Dad while he still had dignity; he still knew all of us and could function on his own. "Dad" left us a few years back; God finally took his body from us. We know he is now in peace and will no longer have to suffer.
We miss you Dad.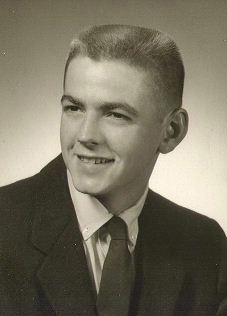 ---